Debranding Windows Computers
NOTE: This was written before the release of Windows 11. A similar effect can be accomplished on Windows 11 by using Openshell.
There are certain situations, such as when showing computer use on TV, in movies or for promotional purposes, where it can be desirable or even a legal requirement that prominent corporate logos and branding are removed from items shown. While traditionally tape or stickers have been used to cover logos on physical items such as screens and keyboards, the actual graphical interface of a computer has often needed to be "mocked up" or shot at a distance to avoid the prominent Microsoft Windows branding common on the start button.
This is a simple solution to the problem, replacing the "Start Button" (in Windows 7) and Windows logo button (in Windows 10) with the standard "hamburger" menu icon familiar to most users these days, while leaving the system fully functional.
This also has the advantage of making the desktop appear more consistent with mobile devices and I believe could even improve usability for younger or less experienced users.
The change results a fully functional system (in the case of Windows 10 more functional), with a cosmetic change from this: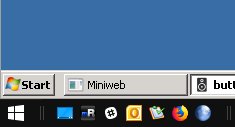 To this: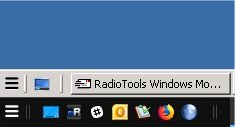 The way this is accomplished is quite simple. Firstly, download and install Classic Shell from
www.classicshell.net
. This gives you a traditional start menu and the ability to customise the start button.
Then download one of these start button images:
start-button.png (Windows 10)
start-button-inverse.png (Windows 7)
The two files are "start-button.png" for Windows 10 (you might need to tweak the Windows theme colours to match) and start-button-inverse.png for Windows 7 with the "Windows Classic" theme. Right click on the start menu and click settings on the Classic Shell menu. You can then choose a custom start button and point the program to the downloaded file: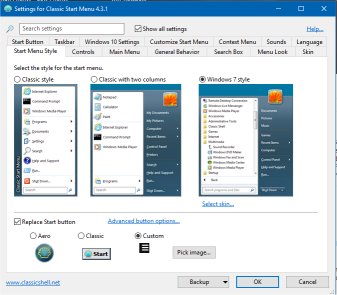 Your Windows computer is now "debranded". :-)